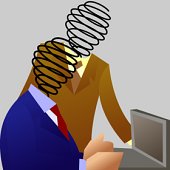 How can you communicate with us
Kiev internet agency "Arbat" acceptes the applications for performance of all kinds of works (web-design, internet hosting, registration of internet domains, development of scripts, etc.) by the phone +380 50 5021188 and via e-mail arbat@arbat.name.
By the phone specified above round-the-clock (365x24x7) technical support of our clients also is provided.
We guarantee fast and qualitative performance of orders of any complexity.
Also you can see our wap-site here: wap.arbat.name. Internet address of our news-server is news.arbat.name.
All content of this site is also accessible via SSL.