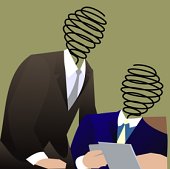 History, resume
Arbat ñompany has been created in January, 2006 in Kiev by group of skilled Ukrainian experts in the field of the Internet.
We offer our clients a wide spectrum of services: development and redesign of sites, a reliable hosting in Ukraine, registration of any domains, development of scripts of any complexity, advertising in a network the Internet.
Feature of our activity is performance of orders "on a turn-key basis": the client only pays money and gives to us the information on the firm which it wishes to publish in a network. We carry out development of a site, registration of the domain, indexing in search systems and listing in the Internet-catalogues in an independent mode, not distracting the customer from its usual work. Graphic illustrations to the site we also do independently, for what we direct to the customer (at any time convenient for it) our photographer.
The hosting of sites of our clients is made on the basis of Extra Systems software that provides full protection against breaking and absolute safety of contents of all a web-pages with the information about your firm.